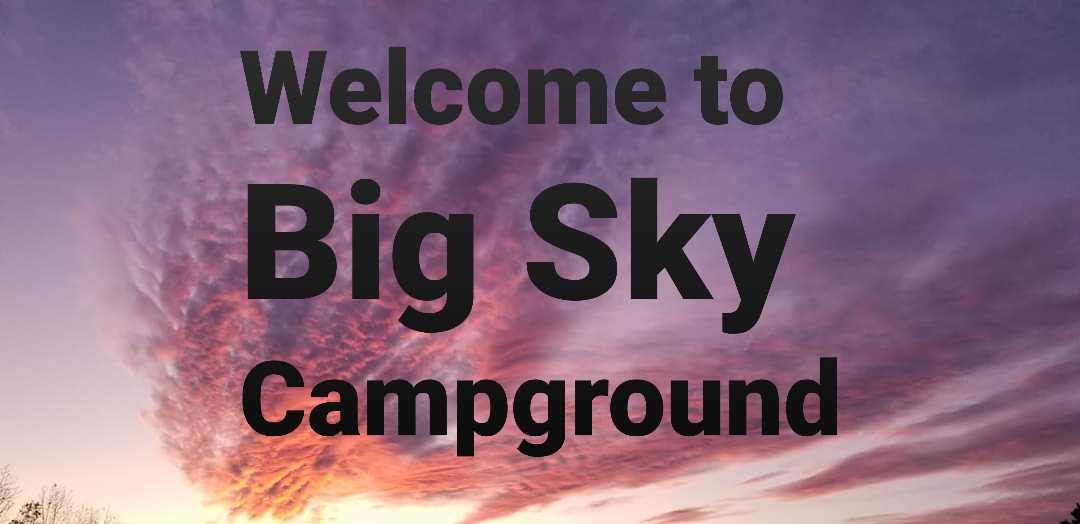 Welcome to the newest portion of Cactus Canyon Campground.
Here in the spring of 2020 we are proud to open Big Sky!
The name Big Sky is so appropriately named. If you have never been up to the ridge top portion of the Canyon 720 acres, you have been missing out. The ridge top portion is big wide open area to get out and enjoy again au natural if you desire! Big Sky offers vary panoramic vistas of the area and sky day/night.
Big Sky is a short drive from the main office and gate area that will take you up through the woods over the Canyon and up to the ridge top. Once there you will find more RV sites, Improved Tent Sites with pavilion, another large fire pit, and a large shower house. (as spring comes on and it greens up I will be adding pictures of this newest installment of camping options we are offering.
Pictures are forth coming this spring!
To reserve your site up at Big Sky Please call at this time as I am in the process of redoing the website to accommodate the newest options. thank you.